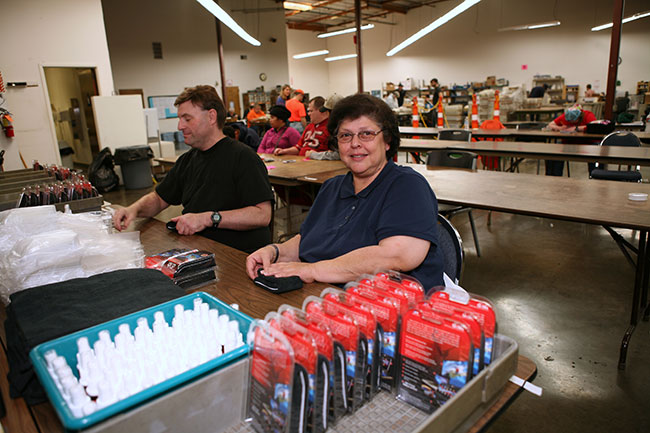 Not enough manpower to complete those hand assembly jobs?
Looking to outsource some of your work?
Need to reduce operations costs?
With over 250 workers Commercial Support Services can get the job done quickly and efficiently.
Reduce operating costs by using Commercial Support Services for all your large and small assembly jobs.
Commercial Support Services offers a wide array of high-quality assembly services:
Components
Sub-assemblies
Displays
Binders
Kitting
Some of our current customers:
Cities/Municipalities
REPUBLIC Services
City of Concord
City of Pittsburg
City of El Cerrito
City of Antioch
Richmond Sanitary
City of Martinez
City of Benicia
City of Piedmont
Town of Discovery Bay
Tri-Delta Transit
County Connection
School/Colleges & Hospitals
Diablo Valley College
St. Mary's College
John Muir Foundation
Mt. Diablo Unified School District
Kaiser Recruitment
Los Medanos College
Northgate High School Alumni
Los Medanos Hospital
De La Salle High School Alumni
St. Elizabeth's High School
De La Salle High School Alumni
Printers, Designers & Marketing Agencies
Minuteman Press of Walnut Creek
Galaxy Press
Associates Printing
Daily Digital Graphics
Walker Communications
Advertising Magic
Envelope Products Company EPCO
Stevens Printing
Alpha Graphics
The Newsletter Guy
Palm Press
HMR Printing
Non-Profit Agencies
Meals on Wheels
Laguna Honda
Ruth Bancroft Gardens
Diablo Symphony
Cancer Support Community
USS Hornet
Community Concern for Cats
Local Businesses
Ames Seminars
Loma Vista Farms
Diablo Publications
Wells Fargo Realty Finance
UPS Store
Lincoln Equipment
Hearing Sciences of Walnut Creek
California Farmers Market
Contra Cost Farmers Market
Lincoln Financial Group
Cubic Transportation Services
Hearing Services of Pleasanton
Winning Results
Call us now to find out how we can help you and for a free quote. Our goal is 100% satisfaction!